This was originally supposed to be one of our popular "Best Waitangi Day Read Alouds for Primary" type blog posts……… however, I'm very disappointed by the lack of good 'read alouds' for our Primary kids on this topic!

I'd like to lay down a challenge for our amazing Kiwi Authors to look at filling this huge gap – it's such an important topic, and as most Primary teachers know, the easy way into tricky subjects is often through a good book. If you compare the differences in EASY TO USE resources that are available for Waitangi day and Anzac day, the results are startling…. (obviously this is due to many different factors….Australia also commemorating Anzac day, the timing of these events in the school year etc.) but still. I'm disappointed!

Anyway, enough of the disappointment, and onto the good stuff! This list is by no means exhaustive – please leave a comment at the bottom or flick me and e-mail if there's an amazing resource missing…

FREE PRINTABLES: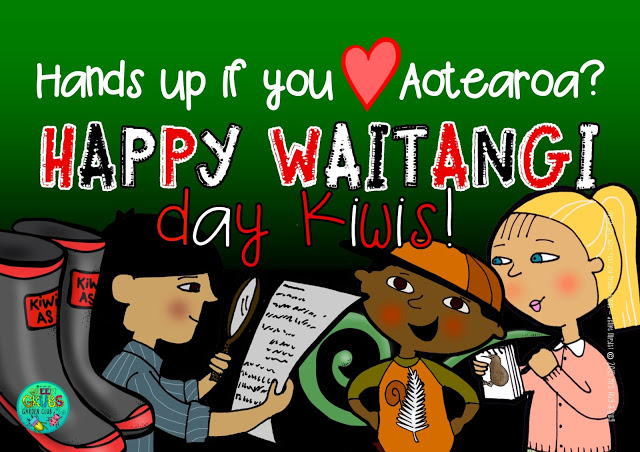 NZ'S FLAGS – FREE COLOUR BY NUMBER SHEETS:
Looking at our countries past flags is a really interesting way to approach the Treaty of Waitangi discussion! Grab your free copy of these colour by number sheets in a previous blog post HERE.

PICTURE BOOKS:
2 of the best books that tie nicely into the Waitangi topic include the 'Tree Hut Treaty' by Wiremu Grace (currently out of print, but perfect for introducing class rules and values at the start of the new school year) and the newly released 'Te Wairua o Waitangi' book/CD by Sharon Holt. Hopefully your school will have a copy of both to get you started…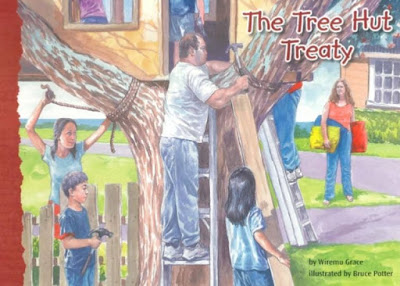 Wiki-Educator also includes a great higher order thinking activity based around the Tree Hut Treaty – you can find that here.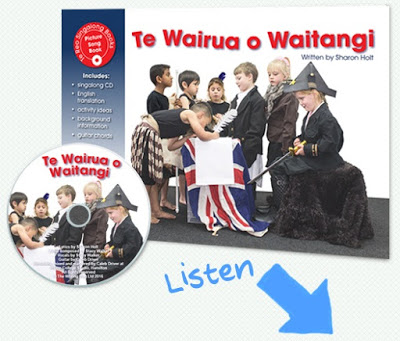 ONLINE RESOURCES: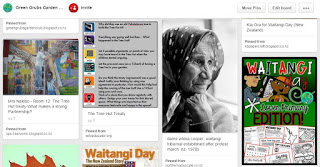 PRINTABLE RESOURCES & ACTIVITIES:
Photocopiable/printable resources include

'New Zealand Special Days' published by R.I.C publications

(different books available for years 1-8) This resource also includes sheets for most other celebrations and dates celebrated in the NZ calendar. (You might want to have a peek at their funky range of te reo Māori stickers while you're there!)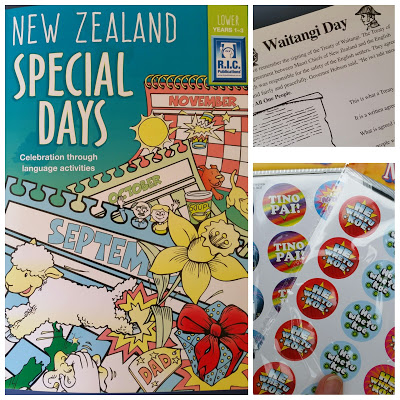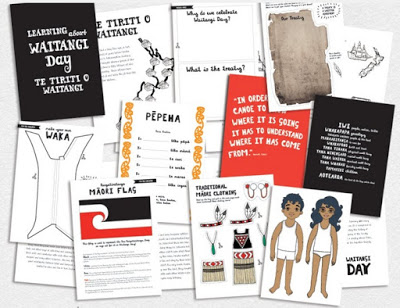 Hope you find something useful in all of this – have a great start to the school year,
Grubbily yours,