It's absolutely heart warming the way kiwis have thrown themselves behind @gumbootfriday & @iamhope_nz to raise funds to provide free counselling for any young people who need it. My job as a school Family Support worker brings me face to face (daily) with the reality of the lack of affordable services in the area – we're woefully under resourced.
On the plus side, you don't need to give me an excuse to wear my gumboots – these are the boots we wore on our wedding day over a decade ago!!
(Our ceremony location required a short stroll down through the bush, so we asked our wedding guests to design, make and wear gumboots that reflected some of our passions – the ultimate ice breaker and so much fun!!)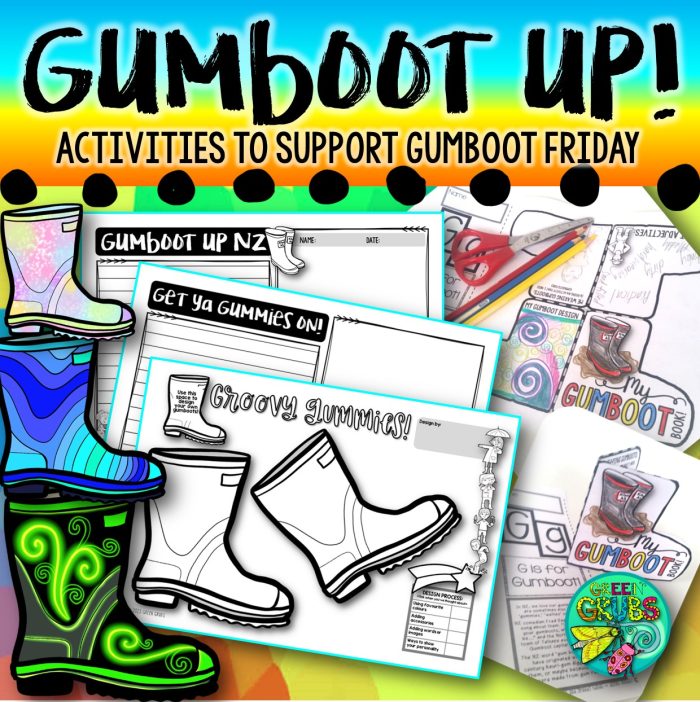 Make sure you snaffle up our *FREE*Gumboot up activity pack (normally a paid resource that's part of our Kiwiana Alphabet activity bundle, but now *FREE* in support of this amazing cause)
Also new this year – a set of 24 FREE Gumboot clip art images – perfect for embellishing the resources you're making to support this very worthy cause.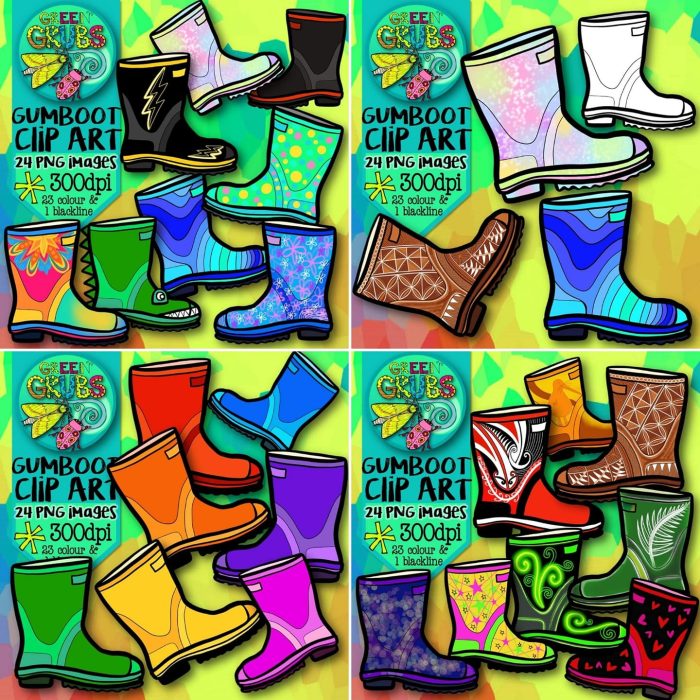 Gumboot up NZ!