Hey guys – thanks for popping by!  I'm currently in the process of moving over from blogger, so keep your eyes peeled for some exciting Green-Grubby developments happening in the near future (including the addition of our own online store 😀 )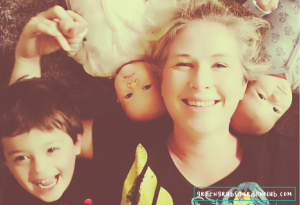 I'm a teacher, Mumma and kids gardening/nature club enthusiast.  I live in Northland, New Zealand, with my amazing hubby, little Mr 4 (otherwise known as Little Grub), our 1 year old boy-girl twins (otherwise known as the Baby Grubs), one eccentric cat and an overly-licky and hyperactive-ex-stray-mongrel dog!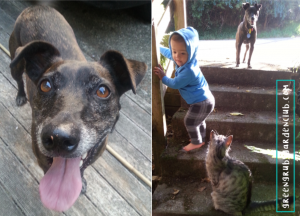 Hobbies include: attempting to tame the jungle that is the garden of our new home (easier said than done with baby twins in tow!) random bits of DIY on our late 60's home, and anything arty or crafty related.
I enjoyed teaching full time for 10 years (mostly years 2-4) and loved setting up and organising our schools lunchtime garden club – The Green Grubs!  The realisation that this club was meeting some need and providing new experiences for the children that they all loved was quite powerful.  All children can experience success in the garden or nature, and all curriculum areas can be linked to their experiences.  Being outside and sinking grubby hands into fresh soil has a calming and grounding effect for all children and provides so many rich and engaging learning experiences.
Up until the arrival of the Baby Grubs, I was teaching part time/relieving, which allowed me time to indulge in my passion and enthusiasm for all things green, grubby and Kiwi!  This included creating specialised resources to support nature based education.
I pride myself on creating practical and creative resources that get children involved in the wonder that is our natural world.  More recently, I've also enjoyed creating Kiwi based resources (Waitangi day, Anzac day, Matariki etc.) that are fun, user friendly and created with Primary aged children (and their teachers!) in mind.
Thanks so much for popping by ~ have a good rummage around and download some freebies!