This little one cut 'Mihi/Pepeha' booklet and matching colouring sheet is a great scaffold to support your students with learning their mihi!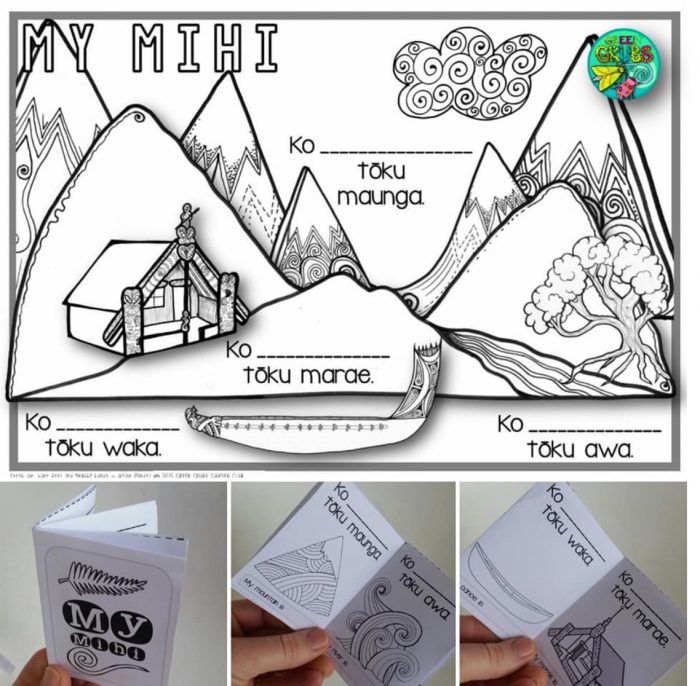 The small size is perfect for holding discretely in your palm for quick reference during assembly or in class, and the pictures provide extra guidance for your little ones.  Simply print, fill in and colour, then follow the picture instructions to cut, fold and assemble your little booklet.  If you'd like more room for your students to explore their whakapapa, I suggest enlarging and printing your sheet on to A3 paper – this will provide more room for your children to add notes and extra illustrations as applicable. 
Also included is a themed colouring page to support your discussions about some of the items mentioned in the booklet.


*Please note – there a variety of different mihi formats included, so make sure you print the one that's most suitable to your region.
** Does your school use a different order or format?  Leave me a comment and I'll try to include it in the download 🙂

Grubbily yours,