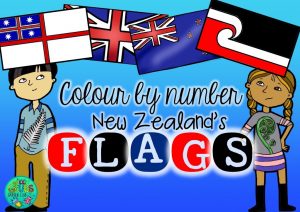 Well, everyone's got an opinion on the 2015-16 Flag Referendum!! If you've been having conversations with your class about the ongoing process that is the flag referendum (the infamous 26 million dollar referendum…!) then you might be interested in my FREE colour by number flag worksheets, which include:
The flag of the United Tribes of New Zealand (1834-1840)

The Union Jack (1840-1902)

The Tino Rangatiratanga flag (Official Māori flag)

The Blue Ensign with Southern Cross (1902-current)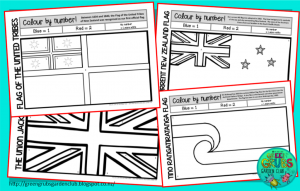 During my research into our flags, I was fascinated to discover that we actually have at least 6 more official flags (who knew?!) some of which I'd never heard of let alone seen…If your class is looking at our flags as part of the inquiry process, you might be interested in having a peek at my latest resource – one that focuses on the past, present and potential future of NZ's flags. Click here to find this resource (below) in my TpT store.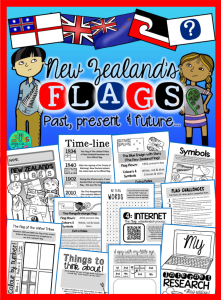 Grubbily yours,