***2021 EDIT – WHEW – thank goodness things are back to normal this year after 2020's lockdown Anzac day! You can find the 'usual' version of this freebie on PAGE 5 of this FREE download.
***Anzac 2020 – This FREE printable resource has now been updated with a 'Home learning' version. You can find a version for NZ home learners on page 3, and version for AUS home learners on page 4! It's the perfect way to commemorate this special day from home with your bubble.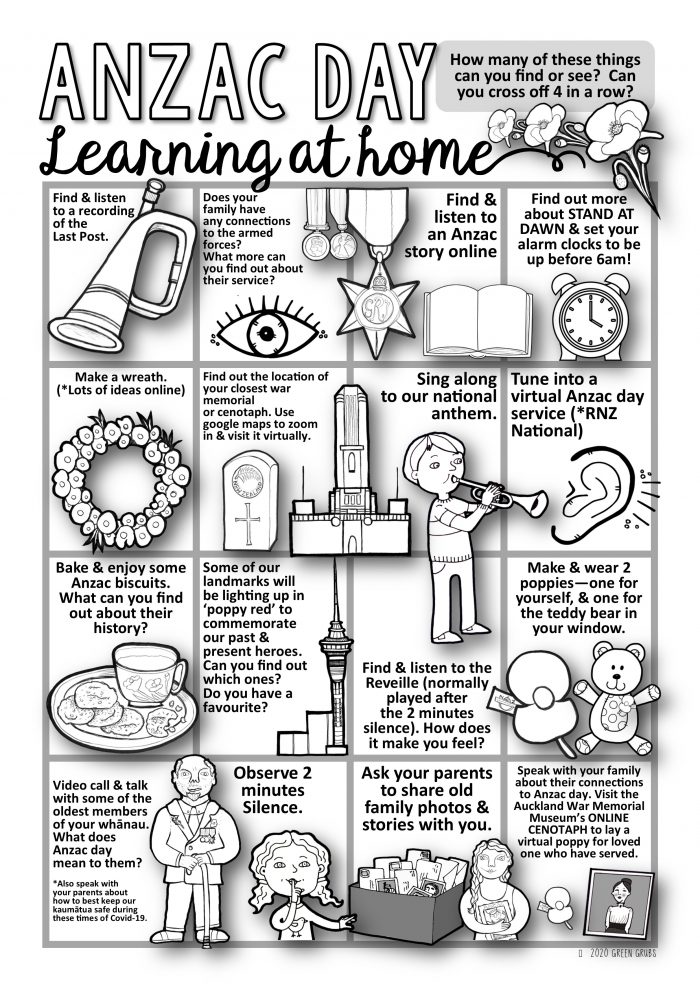 Are you planning on attending an Anzac service this year? This FREE scavenger hunt printable is a great little conversation starter that's perfect for using before, during or after your dawn parade experience….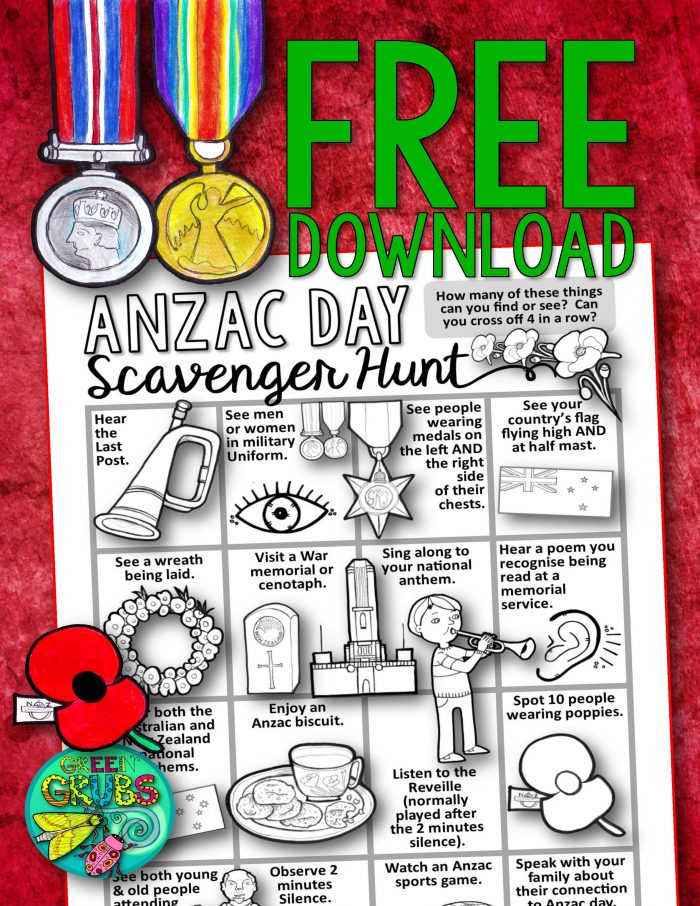 Looking for some handy follow up activities for your favourite Anzac day 'read-alouds?' You'll defintely need a copy of this free set! Scroll to the bottom to grab your set…
This awesome list of 'read aloud' books are by a mixture of Kiwi & Aussie authors – have a peek below for a quick review and some specific reader response sheets that match the books…. have I missed your favourite? Flick me an e-mail or leave a comment below!


Anzac Ted – By Belinda Landsberry
Great for the lower levels, Anzac Ted follows the journey of a teddy bear who accompanies an Anzac soldier into battle. Seen through the eyes of a child (and a teddy bear) the book introduces some of the grim themes of war in a non-threatening way.
Grandad's Medals –
By Tracy Duncan
'Grandad's Medals' has been a popular read since being published in 10 years ago. Focusing on the bond between Grandad and his grandson, the book shares the events that occur before during and after an Anzac day parade – as seen through the eyes of the grandson.
My Grandad Marches on Anzac Day – By Catriona Hoy & Benjamin Johnson
Another great read aloud – succinct words and beautiful illustrations, This book focuses on all the little details that make attending an Anzac day parade special… getting up early, driving in the dark, rugging up warm as it's always cold, the sounds of the guns and hot chocolate afterwards…

Simpson & his Donkey – By Mark Greenwood & Franē Lessac
Simpson's Donkey provides a larger world view on the Anzac's contributions to the war effort. Following the journey of a young soldier from the UK, to Australia and then into battle, the themes contained are more suitable for upper Primary.
Anzac Day Parade –
By Glenda Kane & Lisa Allen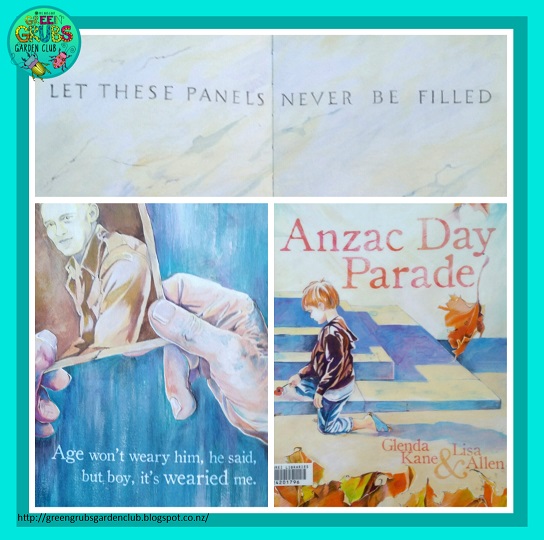 'Anzac Day Parade' is a current favourite of mine – aimed at the mid to upper primary level, the book contains minimal words that have been chosen to provide high impact and provoke deep thinking. The beautiful illustrations tell as much of the story as the words. A short but powerful read.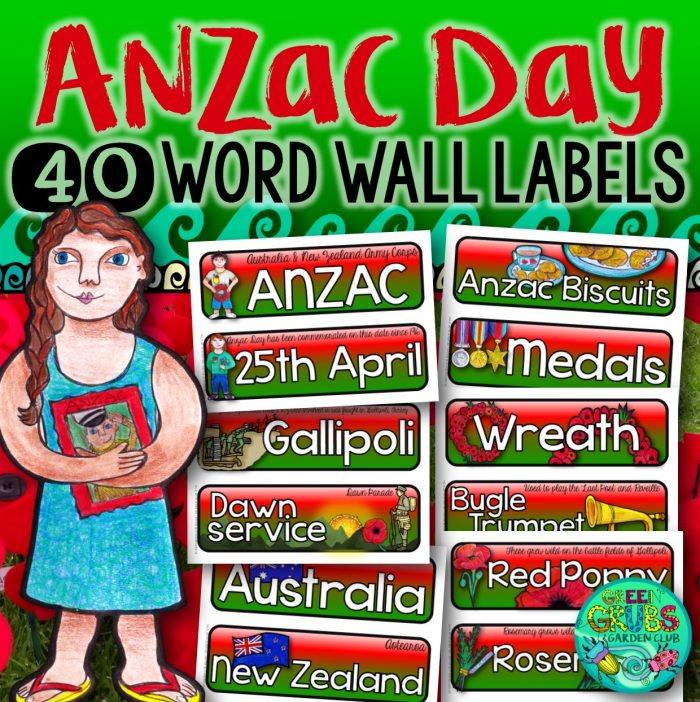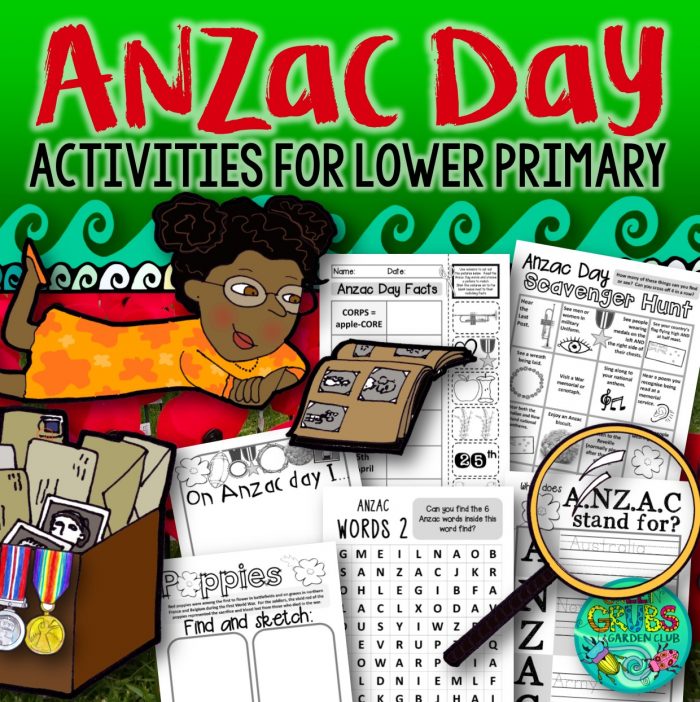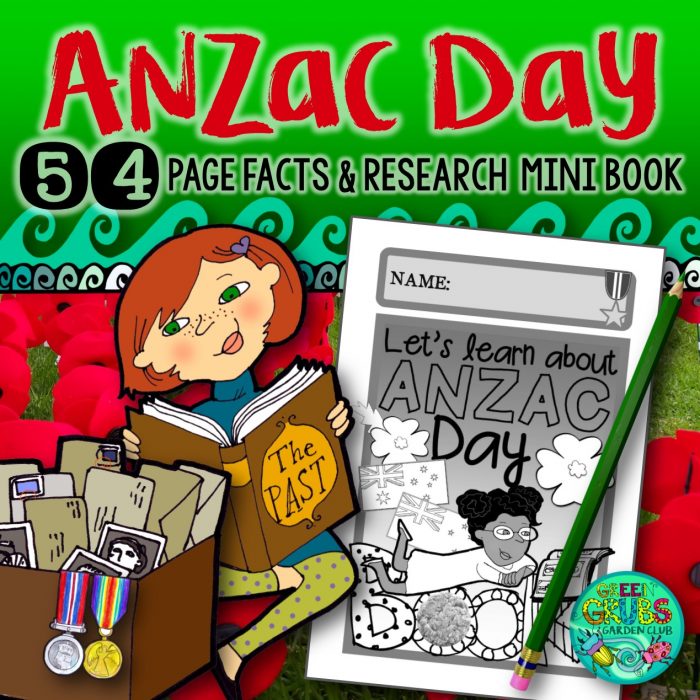 Hope you and your class find some of these resources useful – wishing you all a peaceful Anzac day…