Which band did you first see play live? For me it was Pearl Jam!
Sharing our experiences of music in all its forms is such great connector across cultures, generations and tastes and can branch into deeper learning about politics, social movements and commentary on the times they were composed – there truly is something for everyone!
This set of Music month challenges is a great way to get the conversations flowing in your class and could make a fun home learning challenge also.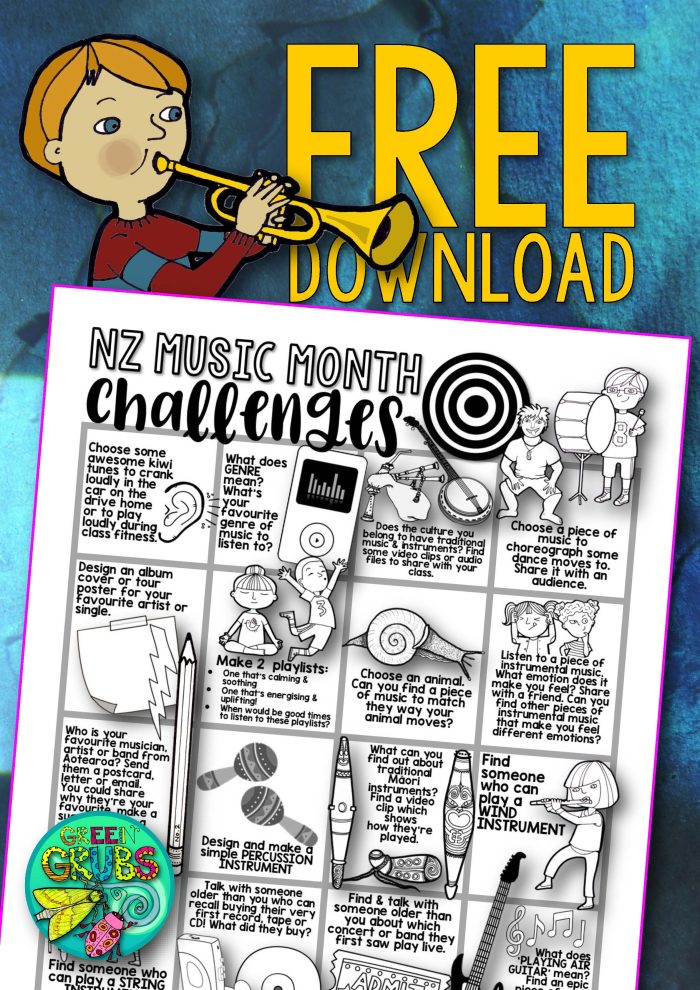 Are you looking for more NZ Music resources? You might want to have a peek at our large 32 piece collaborative poster – the perfect item for brightening up a Music room and or delving further into a music based topic… Click the image below to find out more.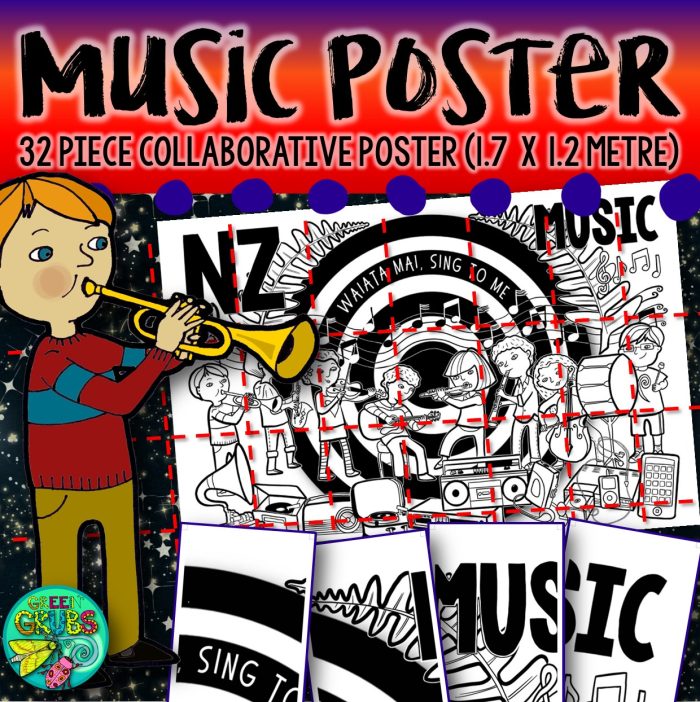 *Looking for other free music downoads? You might be interested in our 'Poi E' sheet (that acompanies the music video) from a previous blog post – click here to check that out!