I'm sure people would have a lot more respect for ants if they knew just a few of these amazingly weird facts about these tiny little creatures…………. and even if you don't appreciate them, the kids certainly will!

Here is number one in a series of fun, printable bug posters – perfect for displaying on your nature table or to get your class inspired before a creepy crawly unit. Some of these facts would make great writing prompts, especially for your little budding myrmecologists! (For those of you not in the know, that's scientists who study ants!)


Shouldn't have left that coffee cup out on the bench over night…!

I always love the imagination that the children show when adding to the worksheet below – you'll be amazed at what they think the ants are doing! This worksheet would also work well as a pre/post test to gauge the children's learning/understanding about the topic.

Still have ants in your pants? You might be interested in my 34 page 'Ant Awesomeness' mini booklet – you can find it here!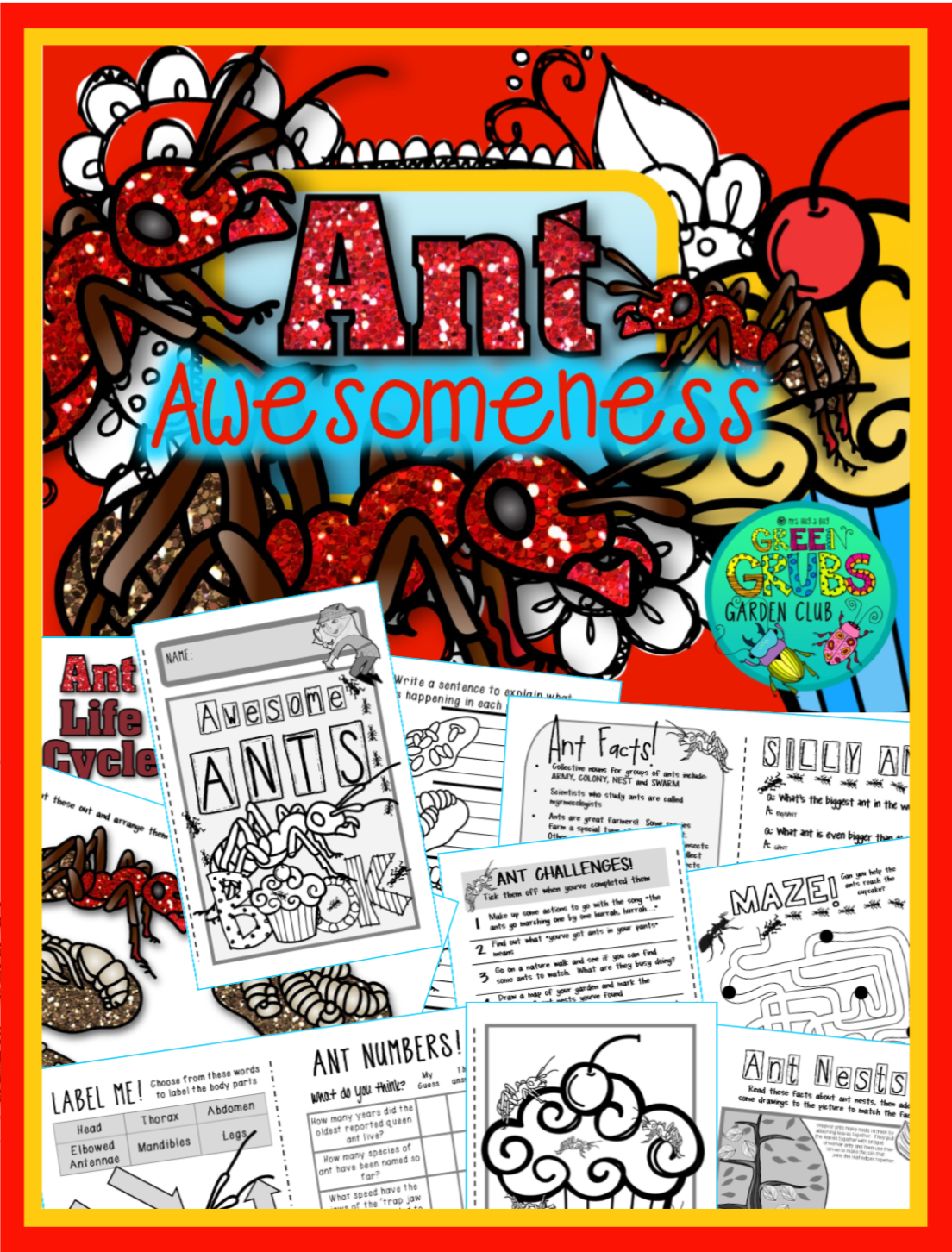 Grubbily yours,

,