My brother tells a really good story about hearing a repeated tapping/banging on the door late one night. He opened the door, only to be unexpectedly smacked in the face! After flailing about trying to work out what was going on he realised he'd encountered a giant flying Puriri Moth…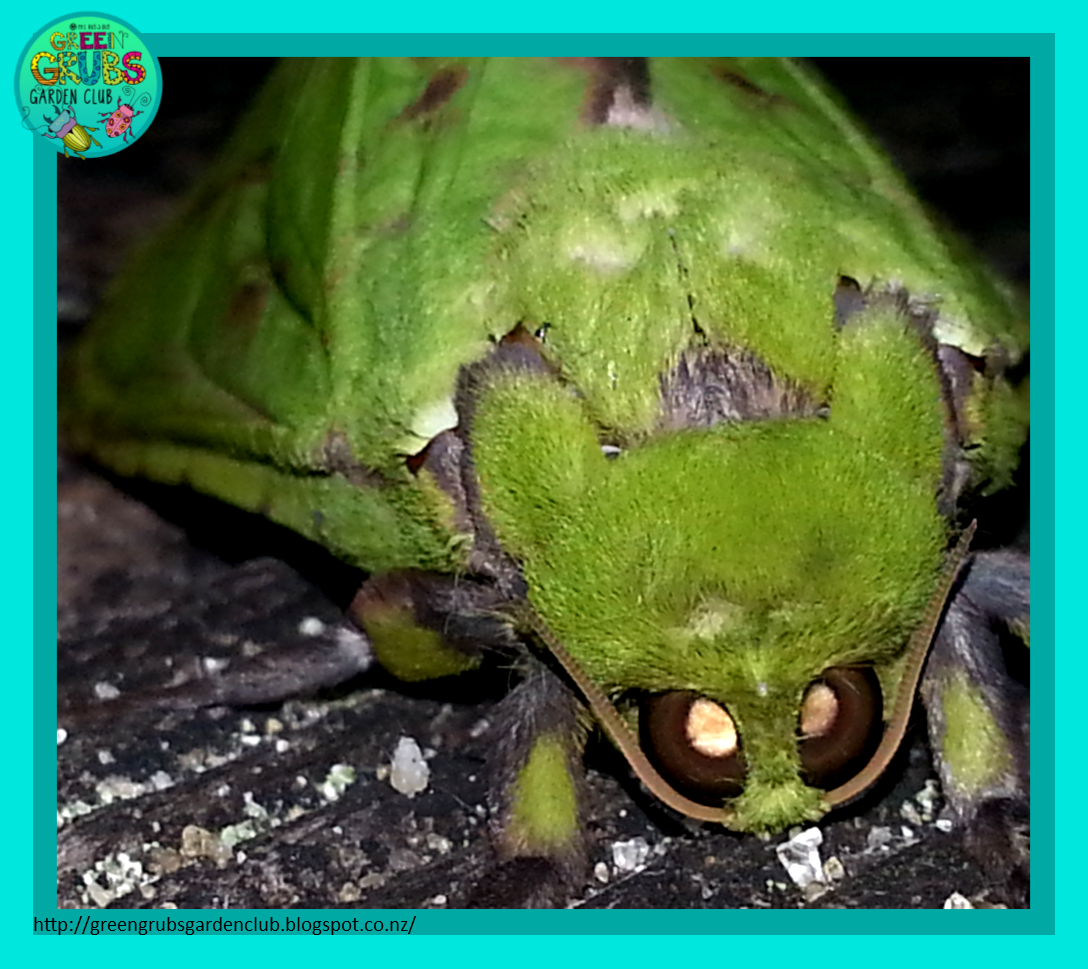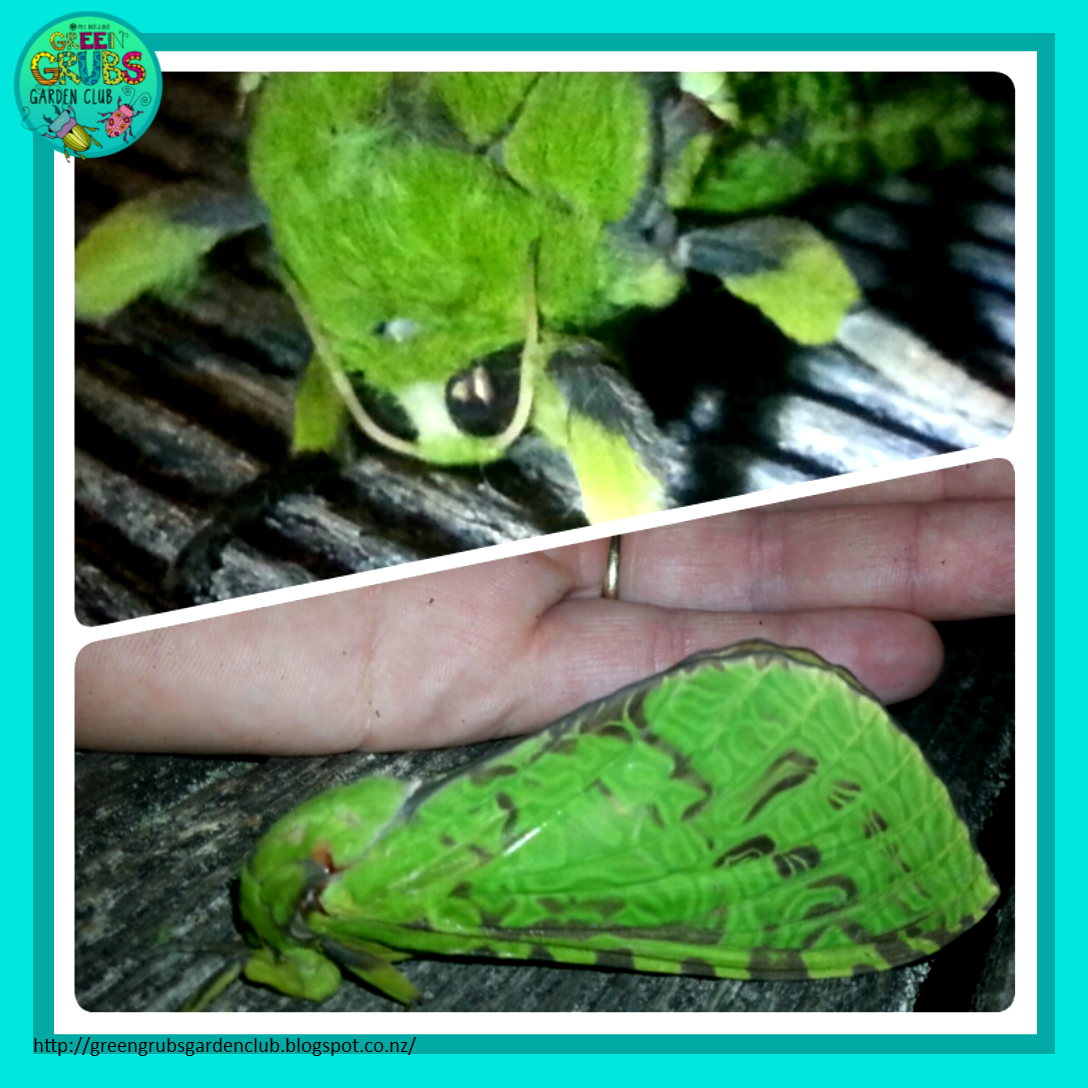 These beautiful large green native moths have a fascinating life cycle. They spend 7 years as a caterpillar (mokoroa) living inside native trees and feeding on their sap. The caterpillar then pupates into a moth, and has only 48 hours to find a mate and lay up to 2000 eggs before dying. The adult moth doesn't have mouth parts (so can't eat) and has a wingspan of about 15cm.

This season we've had plenty of these beautiful mossy-green moths paying us night time visits by flying into the windows…they really do make quite a loud thumping noise and can give you quite a fright! I've even heard the cat and dog crunching on them more than once…. URGH!


I'll keep my fingers crossed for you that you manage to catch a glimpse of one of these beautifully magical giants moths!
Grubbily yours,