Ease into term one's routines with these handy (and FREE!) 'first week of school homework sheets' – perfect for getting to know your new class and their families a little better. It includes a one page print out for the children in your class to complete, plus a double sided sheet for their parents/caregivers.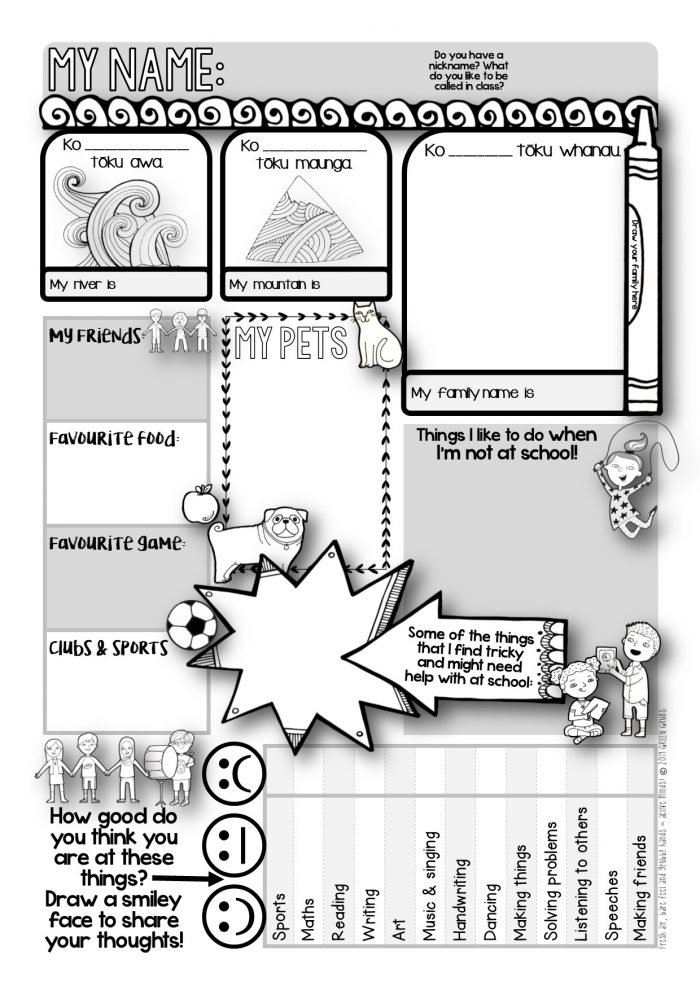 I have never failed to be amazed at the amount of new information I learn from these sheets – it's always interesting to compare the child's sheet, with their parents and also their previous teacher's reports. I recommend printing and keeping a few extra copies on hand for any new students that arrive during the year. This simple FREE printable is our most popular download – 60,000+ downloads to date!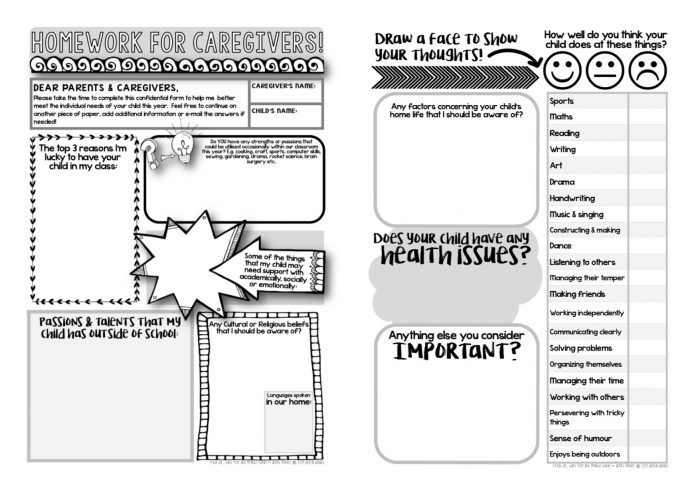 The student version of the homework sheet now also includes a space for the children to record their Maunga & Awa (Mountain and River) as a quick and easy way for children of all ethnicities to share where their family's roots lie. *If you're looking for a more in depth way for your class to share their full mihi/pepeha, you might want to check out our FREE mihimihi booklet (link in image caption below)
Setting up your classroom this month?
You might want to have a peek at some of the other kiwi themed 'back to school' resources in our website store (tab at the top) to help you bring a splash colour and fun learning to your classroom. Have a smooth and productive start to the new school year guys!