Who's off on an end of year school trip?
This printable should hopefully keep a lid on the crazy behaviour on the way there, and fingers crossed they're all so tired they sleep on the trip home! This travel scavenger hunt contains some mini challenges for your little travellers to find, see and do on the bus. It even contains prompts to ensure a polite greeting to the bus driver and parent helps. and space to include a couple of local landmarks.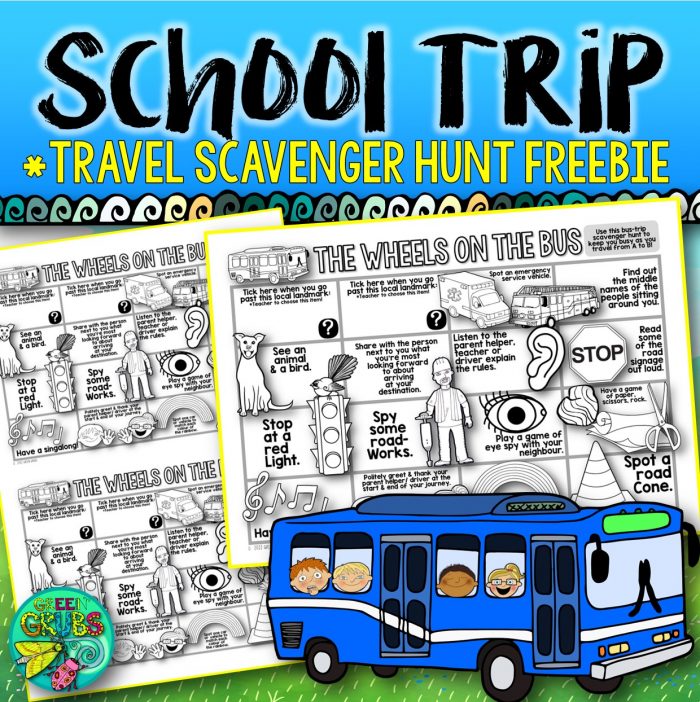 Looking for other resources to support your learners outside of the classroom walls? You might want to have a peek at these!